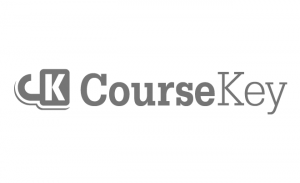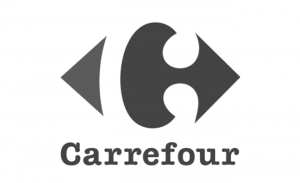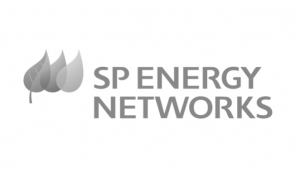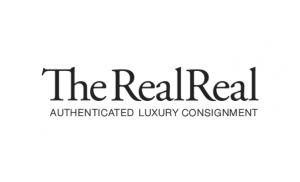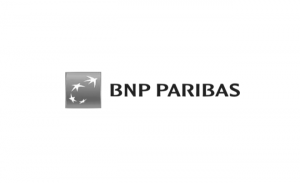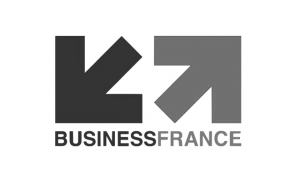 Bring Organizations To The Next Level
We work with organizations leveraging the entire data value chain to reduce cost, speed up time to market, lower dependencies on highly skilled engineers to gain market shares and enhance customer experiences.
With over 15 years of combined experience in Engineering and Data-Science from various industries, we take the best from each industry to apply it to your organization.
Capacities - Three Pilars
• We understand the business needs and what data is required to help the leadership make business decisions and to bring valuable insights in front of the customers.
• Our broad expertise helps bringing and enhancing the best from each industry to apply it to the organization.
• We optimize the full data value chain to turn data into actionable insights leveraging the organization's in-house and external data sources.
• We build custom forecasting models to predict future outcomes and behaviors bringing AI to the center of the organization.
• We create and import an optimized data model into our Exclusive Analytics Ecosystem Partner, GoodData, for visualization and embedding to bring insights in front of the decision makers and customers.

3.
Augmented Analytics Platform

1) Build one-off Analytics App
• We set up a fully functioning white labeled application with sign-on and user permissions. It gives the users access to powerful insights and the option to create new dashboards and insights.
2) Embedded within an existing application
• We set up the embedding environment with SSO login and user permissions to embed dashboards or insights in 1 line of code directly in the front-end of any application.
• We remove dependencies on highly skilled Software Engineers as once the embedding environment is set up, no engineers are required to add/change dashboards/insights/filters of an already embedded component.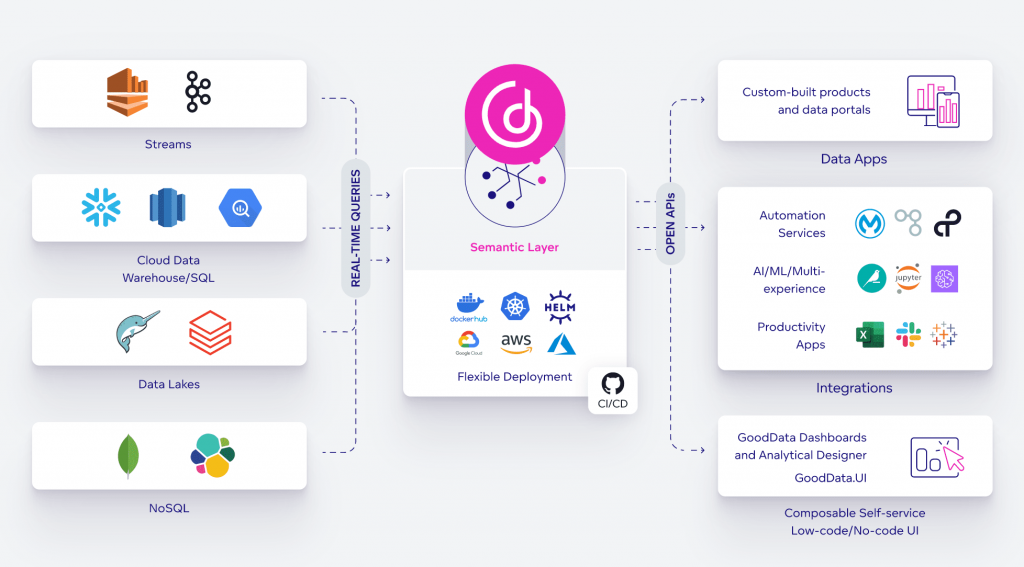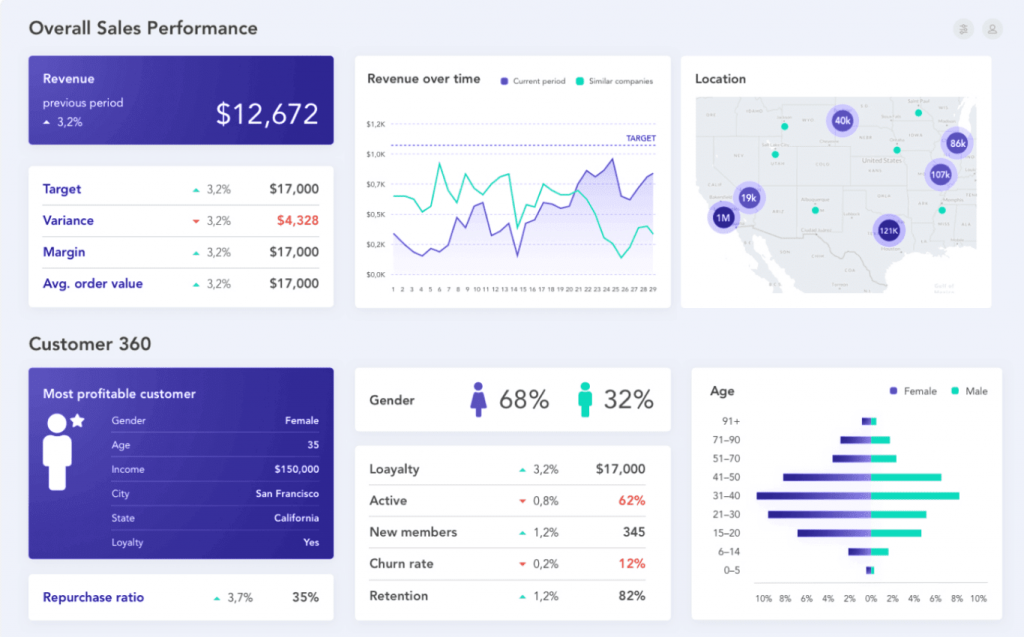 The Old Way - Requires:
• Full-Stack Engineers
• Building Backend & Rest APIs
• Building FE charts and UI components
• Extra development for user-specific views
• Upgrading servers to improve page speed
• Extra work to optimize caching
• Extra due-diligence to QA query structure to keep results consistent
• Tasking FE/BE/QA for any changes
Turn around time between 2 to 6 months.
The Augmented Way - Offers:
• Easy embedding with 1 line of code
• Consistent results with on well structured Data Model
• Two steps iteration process with new insights created through the GoodData interface and directly saved to production
• Custom instances at the customer level with customer data, customer dashboards and row/column level permissions
• No FE/BE/QA required to push changes or add insights
• High performance insights and responsiveness with GoodData hosting the service and managing caching
• A built-in SSO feature
• A fully functioning white labeled application
Turn around time between 2 to 4 weeks.
Exclusive Partnerships
We partner with Industry Leaders to offer Augmented Value to our Customers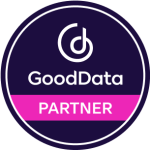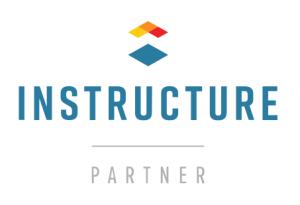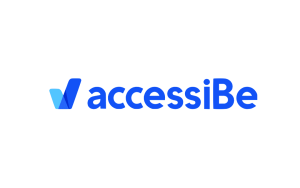 Contact Us
Learn more how we can help your organization: